Category Archives:
Karaoke Hire Equipment Perth
Glow Sticks Perth 100 Quality Glow Sticks KARAOKE HIRE PERTH  TOUCHSCREEN JUKEBOX VIDEO JUKEBOX SLUSHIE MACHINE
UV Paints 6 Colors. UV paints non toxic made in Australia, use them with any of our UV lights for great effect. COLORS MAY VARY. UV LIGHTS HERE KARAOKE HIRE PERTH TOUCHSCREEN … Continue reading →
Battery Powered Pa System Perth Hire Party Walker- portable pa mains or batteries(6-8hrs) comes with Mic. Connections for Ipod second mic and guitar, can be mounted on our speaker stand.Ideal … Continue reading →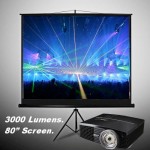 Screen and Projector Hire in Perth 80″ screen with high quality projector. 3000 lumen projector 2x HDMI, S-video and Rca. Quality, Reliable, Service.
DJ HEAVY DUTY LIGHTING TRUSS FOR HIRE PERTH Strong Steel construction Safety locking pins Height adjustable from 2.2m to 4m height. T – bar 1.2m wide Non slip feet Span 3m Truss … Continue reading →
2m x 3m LED Curtain Star Cloth Backdrop DJ RGB Multi-color Digital. This backdrop looks great at any event, Weddings, Birthdays etc, multifunctional operation modes you control the effects.Eyelets for … Continue reading →
Rope lights for hire in Perth blue only 5m and 20m sizes. KARAOKE HIRE PERTH  TOUCHSCREEN JUKEBOX VIDEO JUKEBOX SLUSHIE MACHINE
Spin The Wheel Hire Game Perth. Looking to spice up your next party ? then this is a must, just add whatever categories you like and spin the wheel. Wheel … Continue reading →
Green 3 watt L.E.D Pin Spot Light Hire Perth Ideal for Halloween and other Party events to highlight areas. KARAOKE HIRE PERTH  TOUCHSCREEN JUKEBOX VIDEO JUKEBOX SLUSHIE MACHINE